"I have pastored full time since 1993 and this is a very impactful Church and Ministry. Lives are being changed." – Lance J.
Vision Warriors Adventure Events 
Men are never more alive than when they are in nature. We have designed events throughout the year that forge community and awaken a man's God-given warrior's heart.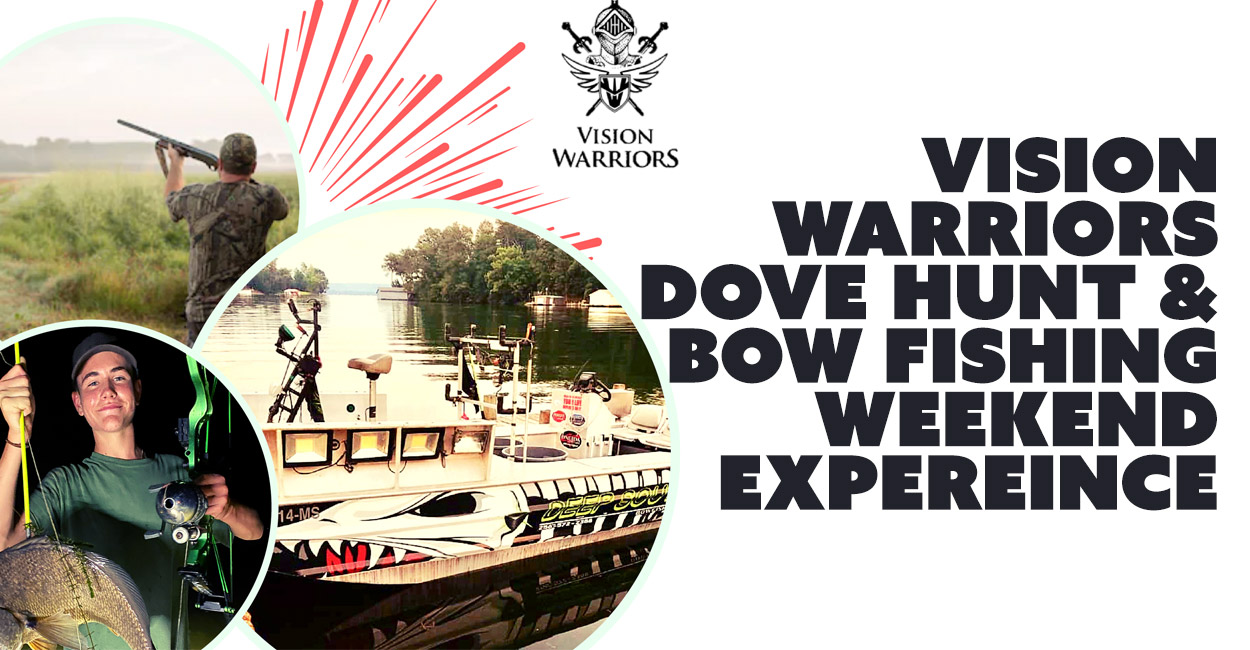 Dove Season Opener Saturday, September 4th in beautiful Scottsboro, Alabama as well as an evening of bowfishing on Lake Guntersville. All proceeds will benefit Vision Warriors and the work they are doing.
Overnight accommodations and meals are available for 10guests, your choice of Friday or Saturday night. Accommodations and meals prepared by VisionWarrior men, private bowfishing charter with all necessary equipment, and dove hunting on a private farm. The field is planted and is looking great.
If you would like to add an additional night of lodging, another day of dove hunting or bowfishing let us know and we will create the perfect weekend for you.
*This is a kid friendly event and they are encouraged to participate – ask for details.
FRIDAY, Sept 3
5pm Arrive
6pm Steak Dinner
8pm-2am Bowfishing
SATURDAY Sept 4
8-10am Breakfast
10-11am Dove Hunters Arrive
Noon BBQ Lunch
1pm Dove Shoot Starts
7pm Dinner Served